What's On For Kids in and around Luxembourg
Things have been hard for all of us during this pandemic, but for those with young children there is the additional consideration of trying to create a healthy existence for their family and ensure that their children grow up to be fearless and healthy in mind and body. The best way for all the family perhaps is to continue to plan excursions, do yoga together and get out and about in nature. To this end What's On For Kids This Weekend curate a handy list of activities for families to take a look over.
This Weekend 15-16 January, 2022
Saturday 
Kids & Teens Yoga Classes (in En/Fr)
Yoga helps kids become more confident, strong, balanced and friendly.

KIDS YOGA 5-10 yrs – Yoga is a great way for kids to increase awareness of themselves, others and the world, while having fun! Yoga is a wonderful way for children to stay (or become) confident, strong, balanced and healthy. Yoga engages a child's natural boundless energy and conveys valuable lessons in positive thinking, body and mind awareness. Each class is alive with magical journeys where we meet with animals, fly an airplane or drive a car, grow into a tree or imitate the ocean waves, all in the form of dynamic yoga poses.

TEEN YOGA 10-14yrs – Expanding minds and maturing bodies come together through independent and group activities that stimulate teens' physical strength, emotional balance and self-confidence. Classes integrate traditional yoga poses, flowing sequences, breathing exercises, relaxation and meditation techniques as well as self-reflection. This course will also give them some tools for dealing with their everyday tasks in a more relaxing way, make them feel empowered and more confident with their bodies, stimulate their imagination, raise their awareness on peace and treating their body gently… all the while having fun and helping them find their own way towards stillness. This class is more like an adult yoga class.
Website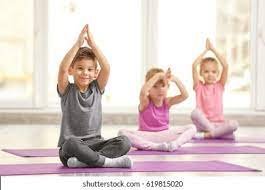 Activities In the Nature (Booking Required, in Lux/De/Fr)
We will make utensils from natural materials, build "furniture" from natural wood, light a fire with tools of the stone or the iron age. Please bring a pocket knife, something to grill for the grill and your family and friends!
Where: Naturschutzzentrum Ellergronn, Ellergronn, L-4114, Esch s/Alzette
When: 15 January: 14h
Age: everyone
Cost: Free
Website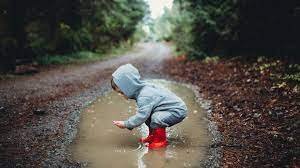 Saturday & Sunday
Concerts for Kids at Philharmonie (Booking required)
Where: Philharmonie Luxembourg, 1 Place de l'Europe, 1499 Luxembourg
When: 15-16 January
Age: 5-9 yrs
Cost: 12 EUR kids/ 18 EUR adults
Website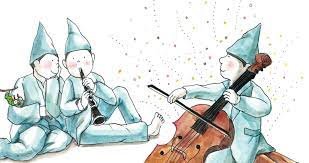 Famiglie (Booking required, w/o Words)
A theatre performance for kids!
Where: Rotondes, 4 Place des Rotondes, L-2448 Bonnevoie, Luxembourg, Luxembourg
When:15-16 January
Age: 2+ years
Cost: 6/12€
Website
Sunday
Aladdin – The Musical (in De, Booking required)
Musical based on the famous story!
Where: Conservatoire de la Ville de Luxembourg, 33, rue Charles Martel, L-2134 Luxembourg
When: Sunday, January 16, 2022 at 3 p.m.
Age: 4+ yrs
Cost: 26/30/33 EUR
Website
Go! (Booking required, w/o Words)
Go! combines precision, humor, sensuality and explosiveness to express traits common to dance and martial arts: the perfection of the gesture and the beauty of the movement.
Where: Théâtre d'Esch, 120 Rue de l'Alzette, 4010 Esch-sur-Alzet
When: 16 January: 11h & 15h
Age: 8+ yrs
Cost: 10/12 EUR
Website
1001 Nights (Booking required, in Fr)
Immerse yourself in the wonderful world of Persian literature that enchants young and old and let yourself be carried away by the oriental magic of fabulous tales and Persian poetry during a reading session followed by a creative workshop..
Where: MNHA, National Museum of History and Art, rue Munster 25, L-2160 Luxembourg
When: 16 January: 146h
Age: kids
Cost: 8 EUR
Website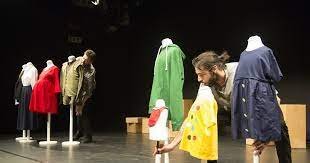 Skiing/Sledding Options For Kids
 And here are some places, close to Luxembourg, where you can go skiing even with little ones.
– Snowworld Amneville: indoor ski slopes, ski/sledding rental equipment available even for little ones (the smallest ski boot size is 26). There is even an indoor café/bar from which ski slopes are visible!
– Erbeskopf: ski slope, around 91 km from Luxembourg city; ski/sledding rental equipment available as well
– Les Vosges, France: around 2h30 from Luxembourg. Check the link for details of the different ski areas available. And here check the snow report.
For more options check out the City Savvy Skiing Guide!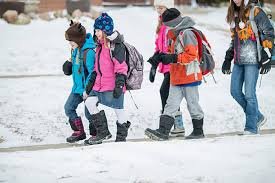 Most importantly remember you are not alone, help is at hand to keep those little ones active…give What's On For Kids a follow and all will be fine.