Time to RESET
The concept is simple, eight fabulous musicians from four different countries come together for four days and then perform together over three evenings, in six venues around Luxembourg.
Pascal Schumacher, once again musical curator of RESET, has secured European rising stars of jazz for this mobile festival.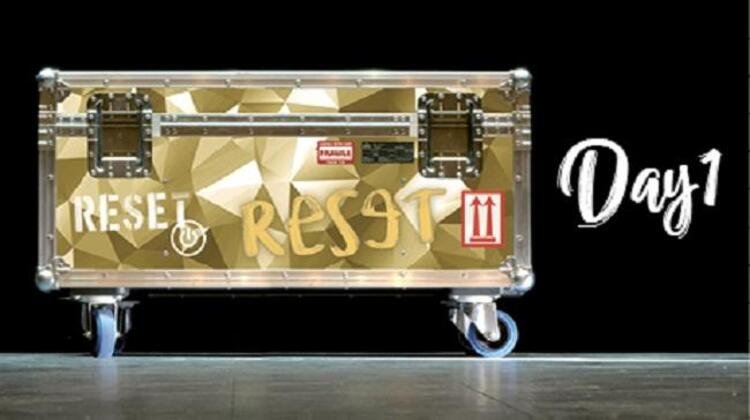 Take a look at the programme and decide for yourselves:
Thursday January 13 – #jazzcrawl
The musicians will take you on a journey through the city in order to make you discover their different musical universes.
 – 7:30 p.m. Cercle Cité (Johanna Summer, Mona Matbou Riahi, Sanne Rambags)
– 8:30 p.m. Casino Luxembourg (Sylvain Rifflet, Berlinde Deman)
– 21: 30 Octans (Mikkel Ploug, Nelson Cascais, Jeff Herr)
Friday January 14 – #solos
In one of the most beautiful places in neimënster, the 8 musicians will dazzle you with their solos – each with their favorite instrument.
– 8:00 p.m. Cloister Lucien Wercollier
Saturday January 15 – # concert & DJ set
 Attend the 3rd day of RESET in the legendary Robert Krieps room. Everyone will come together for an unforgettable end-of-festival concert, followed by a rhythmic moment at the Koloquio pop-up with Jan Brauer on the decks, musician of the first edition of RESET.
– 8:00 p.m. Salle Robert Krieps & Brasserie
TICKetING INFO
Tickets: 22 euros ; réduit: 9 euros ; Kulturpass: 1,50 euros
Billetterie:
Tickets en vente à partir du 15 décembre
Email: billetterie@neimenster.lu (Informations)